Série un peu particulière des Barbies Collectibles, les DOTW ont commencé leur parcours dans les rayons des magasins de jouets, à côté des Barbies pour enfants !
D'abord dans les boîtes roses ( Pink Box ), emballage phare de la fin des années 70 - apparues avec la Barbie Superstar, en 1977 -, et des années 80, aujourd'hui les Barbies du Monde produites entre 1980 et 1995 ont pris l'appelation
Special Edition
1996, les Barbies prennent un réel tournant dans le monde de la Collection, les séries prennent alors un nouveau statut :
Collector Edition
.
L'évolution de la collection s'offre un nouveau chemin; au beau milieu de l'année 2004, nos poupées du Monde s'insèrent dans le
Pink Label
.
En résumé :
1980 - 1995 Special Edition
1996 - 2004 Collector Edition
2004 - ..... Pink Label
Après 20 ans de parcours à travers le Monde, Barbie finit sa tournée en Amérique du Nord ( Northwest Coast Native American ), pour s'offrir quelques vacances princières, dans les plus grandes dynasties; Elle va alors visiter les
Princess of the World
, pendant 5 ans.
2006, Barbie se lance dans les
Festival of the World
, pour repartir dans son périple mondial 2 ans plus tard.
En résumé :
1980 - 2000 Dolls of the World
2001 - 2005 Princess of the World
2006 - 2007 Festival of the World
2008 - ..... Dolls of the World
2010, cela fait 30 ans que Barbie a enfilé son costume de globe-trotter, et pour l'occasion, Mattel fête l'évenénement autour des
Monuments of the World
; Paris, Londres, New York.... les plus grandes villes du Monde, les plus visitées, pour leur monuments célèbres !
1980
Royal UK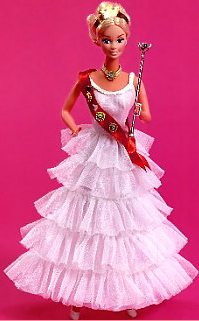 Italian 1st edition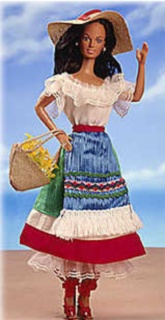 Parisian 1st edition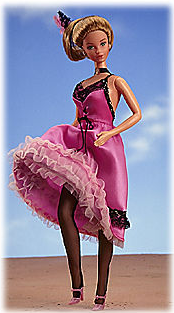 1981
Oriental
Scottish 1st edition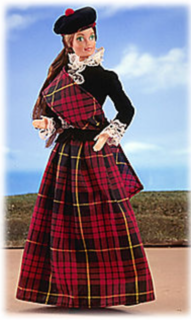 1982
India 1st edition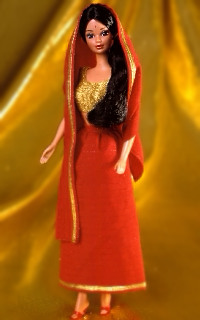 Eskimo 1st edition
1983
Spanish 1st edition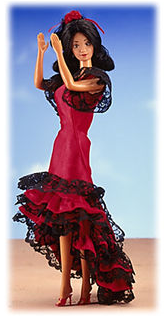 Swedish 1st edition
1984
Irish 1st edition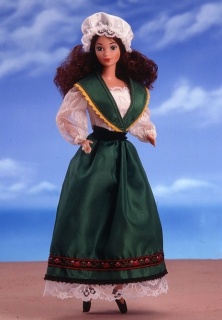 Swiss
1985
Japanese 1st edition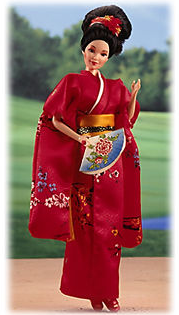 1986
Greek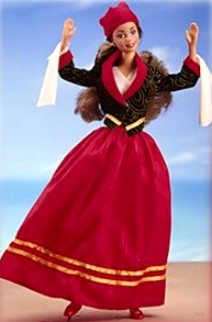 Peruvian 1st edition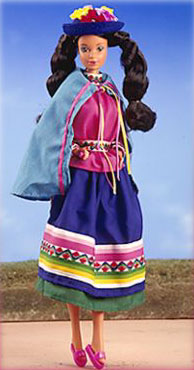 1987
German 1st edition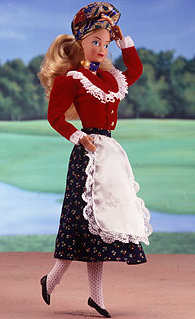 Icelandic
1988
Canadian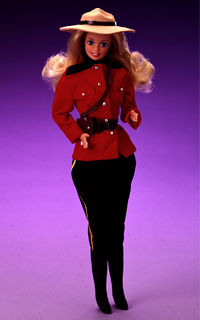 Korean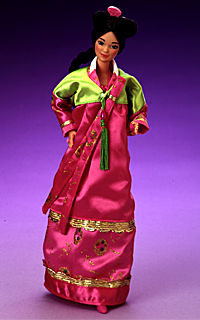 1989
Russian 1st edition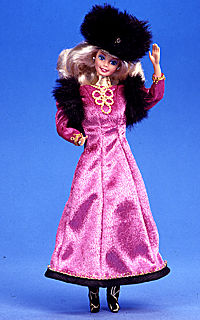 Mexican 1st edition